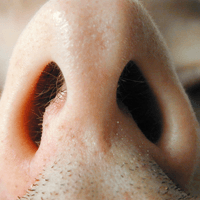 Wake up and smell the coffee. Or stay asleep and smell it. You might learn something either way. People can make new scent associations while they slumber, which suggests that sleep has real learning potential.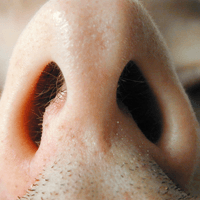 "We know we can consolidate the day's information while we sleep," says Anat Arzi at the Weizmann Institute of Science in Rehovot, Israel. "But attempts to teach new facts using verbal information have failed."
Arzi and colleagues tried a different tact. They used smells instead of words. While subjects slept, the team played different sounds, each followed by the release of a specific aroma. Just as they would when awake, the sleeping subjects took deeper sniffs in response to pleasant scents and shallower sniffs in response to unpleasant scents.
Later, the sounds alone were enough to provoke deeper or shallower breaths — even when the volunteers were awake (Nature Neuroscience).
"We are able to do more than we thought while we sleep," says Arzi. "It'll be great to find the limits of what we can learn."
– By Molly Docherty, New Scientist Magazine
(C) 2012. NEW SCIENTIST MAGAZINE. REED BUSINESS INFORMATION LTD. ALL RIGHTS RESERVED. DISTRIBUTED BY TRIBUNE MEDIA SERVICES, INC.