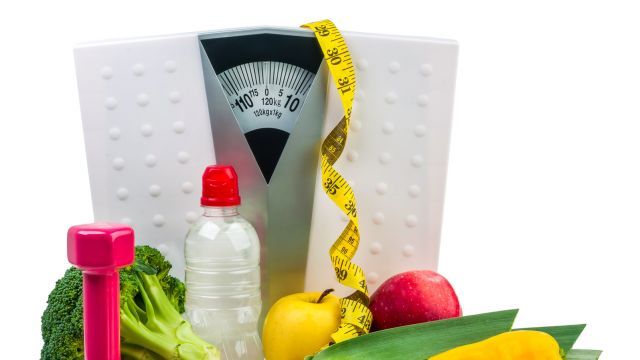 Whether you are already a fan of vegan dining or just wanting to try it out, Beyonce has just the thing for you. In a collaborated effort, vegan meals are now available for delivery right to your home.
Beyonce and her personal trainer, Marco Borges, an exercise physiologist, have launched a vegan meal home delivery service called 22 Days Nutrition. The home delivery service has three meal plans to choose from when you sign up with the program.
You can choose to have between one and three meals a day delivered weekly to your home for a 22 day period. For $629.79, you can get the full three-meals-a-day option with an additional $19.95 for shipping.
On the program's website, it says that all meals are non-GMO, soy-free, dairy-free, gluten-free and organic. The meals are said to contain, "a perfect balance of protein, carbohydrates and fat with limited salt and sugar."
22 Days Nutrition
The reason for this concept of 22 days of vegan meals is not a random choice. The philosophy of the program is that it requires 21 days to establish or break a habit. So, by the 22nd day, a new habit has begun to form.
In December of 2013, Beyonce and her husband Jay-Z took the 22 Days Nutrition Challenge for the first time. Jay-Z referred to it as a, "spiritual and physical cleanse". Ever since that challenge, Beyonce has made an effort to increase her dietary intake of plant-based foods.
"I am so grateful that I took the challenge and credit Marco with leading by example," Beyonce explained in a statement. "He is the most energetic person I know and it's all because of his decision to live a healthy lifestyle. He came up with a great program to get people motivated to make better nutritional choices. All you have to do is try. If I can do it, anyone can."
Healthier choices made easy
"We all know the importance and value of eating plant-based foods, but often times find ourselves trapped in a series of bad habits that sabotage optimum wellness. The Vegan Meal Delivery program makes it easier to reset your habits with healthy and delicious plant-based foods," explained Borges.
The idea for the home delivery service came from a demand by the colleagues, clients, and friends of Borges, who had become fans of his cooking. Reports say that his meals offer the best of healthy eating. They are low in salt and sugar, and filled with whole foods, including beans, gluten-free grains, vegetables, spices, and herbs.
Through the home delivery program people don't have to guess at what works and what doesn't, or worry about putting together recipes or menus. It seems like a simple way to streamline the change to healthier eating.
Plus, if you try it for a while, you could get a world of ideas for vegan recipes to recreate later in your own kitchen!
What do you think? Will your family take Beyonce up on her offer?
-The Alternative Daily
Sources:
http://www.huffingtonpost.com/2015/02/02/beyonce-vegan-food_n_6600108.html?ir=Taste
http://www.prnewswire.com/news-releases/beyonce-teams-up-with-exercise-physiologist-marco-borges-for-22-days-nutrition-300027297.html
http://www.22daysnutrition.com/vegan-meals
http://www.huffingtonpost.com/ed-coffin/ten-things-every-vegan-is_b_5552024.html