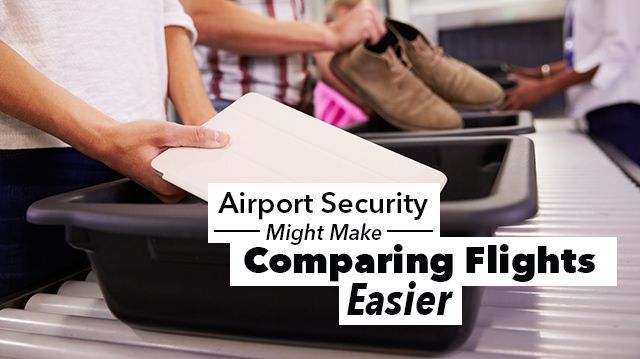 On Tuesday, April 19, the Senate approved a bill that could increase protection for airline travelers, make comparing flights easier and improve overall security on the ground and in the air. When you go online to check flights, for instance, the price you see would be standardized when it comes to fees for checked bags and seat choices.
The overhaul of the Federal Aviation Administration passed in the Senate, 95 to 3, and is on its way to the House. It also has to be reconciled with a post-Brussels terrorist attack measure from the House that calls for setting up new rules to protect "soft" parts of airports from attackers: baggage claim, ticket counters and other parts outside security.
"This legislation does more to enhance security against the threat of terrorism and help frustrated passengers than any proposal in recent history," said Sen. John Thune (R-SD), the chief sponsor of the bill.
Increased protection for travelers
Some of the provisions of the bill include new protections for airline travelers, like refunds for checked bag fees in the event that a passenger's bags are lost or arrive more than six hours after their domestic flight has landed. That limit is pushed back to 12 hours for international flights, and is a welcome addition. Fees for services not rendered, such as early boarding and advance seating assignments, would also be refunded.
Standardization of fees information
Likewise, the bill calls for a standardization of information that could make comparing flights easier for consumers. Checked bag, ticket change, seat assignment and cancellation fees would all be displayed in the same way across the board. No more surprise fees at check-in? Sign us up!
Increased convenience
The bill would also make traveling easier for parents who fly with their children; it simplifies the process of finding affordable seats together so family members don't have to sit separately from each other. Another provision includes rules for "truth in weather delays," which would require the government to look at how airlines inform travelers about delayed or canceled flights. It would require airlines to disclose whether or not the delay was caused entirely by bad weather.
Increased security
In the wake of the Brussels airport attack, mandates to protect the "soft" areas of airports have been introduced. For instance, the bill authorized an increase from 30 to 60 "viper teams" charged with stopping and searching suspicious passengers in public areas of the airport outside security. Other provisions include enhancing the vetting process for airport employees, and increasing and expanding random inspections of security checkpoints. The bill also requires secondary barriers on newly-built planes to be installed between passengers and the cockpit for more pilot safety.
Other provisions of the bill address drones — we could see FAA-authorized package delivery in the next two years — and privatizing the PreCheck screening process.
What the bill fails to address
So what's not in the bill? It fails to address the issue of privatizing air traffic control, a move that the airlines have been pressing for quite some time. Airlines argue that the FA, which falls under the authority of Congress, has been inflexible and is too slow to adapt to the fast pace of change in the industry. Not surprisingly, Congress is resistant to release that control to private providers. Mandates for seat size increases on planes and a rules change to prevent fatigue in cargo plane pilots weren't addressed either.
It should be interesting to see what effect these provisions have on the travel industry. Some people no doubt see the additional security measures as a welcome addition, while others of us might argue that the TSA and FAA are already in our business enough. Regardless, it's nice to know that buying plane tickets will be easier and comparing flights should become a bit less of a hassle. We'll take what we can get!
—Megan Winkler
Megan Winkler is an author, historian, Neurosculpting® meditation coach, certified nutritional consultant and DIY diva. When she's not writing or teaching a class, Megan can be found in the water, on a yoga mat, learning a new instrument or singing karaoke. Her passion for a healthy mind-body-spirit relationship motivates her to explore all the natural world has to offer.
Sources:
http://www.cnn.com/2016/04/19/politics/faa-airport-security-aviation-terrorism-senate/index.html
http://bigstory.ap.org/article/faf84708829342138cb8925ca03dd356/senate-passes-bill-would-boost-airport-security