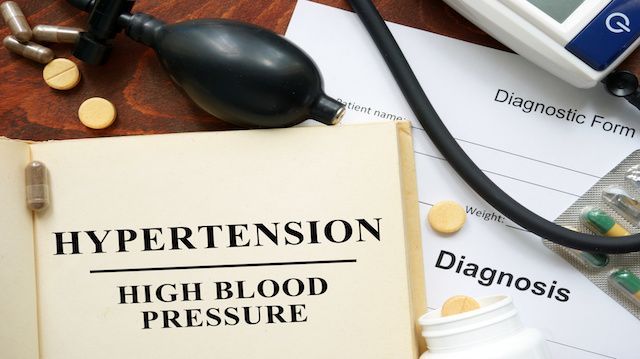 Having uncontrolled high blood pressure is exceedingly dangerous, and may increase your risk for fatal or severe nonfatal cardiovascular events, including heart attack and stroke. Uncontrolled high blood pressure may also put you at a higher risk for heart disease, a chronic illness that kills more than 600,000 Americans every year, according to the Centers for Disease Control and Prevention (CDC).
New data published by the CDC on November 12th found that many Americans were negligent in controlling their high blood pressure. According to the data, approximately 47 percent of Americans with high blood pressure are not controlling it properly. Many may only be just over the cusp of the high blood pressure line; however, controlling even marginal high blood pressure can improve, and extend, your life. 
The recent CDC statistics are somewhat encouraging, considering that in 1999, the percentage of Americans who did not have their high blood pressure in check was roughly 69 percent. But we're not out of the woods yet. "I don't think we have enough positive information to be cheering," Dr. Patrick O'Gara, the executive medical director of the Carl J. and Ruth Shapiro Cardiovascular Center at Brigham and Women's Hospital in Boston, Massachusetts, told HealthDay. "Although the trend is positive, the magnitude of the problem is self-evident. We have a lot of work to do."
According to the CDC, roughly 70 million Americans, approximately one in three, have high blood pressure. One of the major issues behind the large percentage of Americans failing to keep their blood pressure in check is the fact that many neglect to take their medication, according to a statement to the media by Dr. Richard Stein, the director of the Urban Community Cardiology Program at the New York University School of Medicine, New York.
A study published this month in The New England Journal of Medicine found that more aggressive treatment of prehypertension will significantly lower your risk for heart attack, stroke, and death. Researchers treated patients with a systolic pressure of 140 mmHg or less more aggressively in order to reduce their blood pressure to below, or as close to 120 mmHg as they could.
Taking medication to control or lower your high blood pressure may be essential, and your doctor may recommend multiple medications. But what about natural alternatives to possibly return your blood pressure to a controlled, optimal state? Getting the 150 minutes of moderate exercise per week recommended by the American Heart Association is a great place to start. A brisk walk qualifies for this!
Sticking to whole, nutritious foods, with a focus on fresh veggies, legumes, and fruits — and slimming your waistline — may also improve your blood pressure significantly. A study published in the Journal of Clinical Hypertension (2012) found that a weight loss goal of seven pounds over the period of a year may drop your high blood pressure by 11 points. If you have high blood pressure and are carrying around a few extra pounds, this decrease would be a perfect plan for 2016.
What are the natural alternatives you employ in order to keep your blood pressure in check?
—Stephen Seifert
Stephen Seifert is a writer, professor, adventurer and a health & fitness guru. His flare for travel and outdoor adventure allows him to enjoy culture and traditions different than his own. A healthy diet, routine fitness and constant mental development is the cornerstone to Stephen's life.
Sources:
http://www.cdc.gov/nchs/data/databriefs/db220.htm
http://consumer.healthday.com/tv/vitamins-and-nutrition-information-27/caffeine-health-news-89/energy-drinks-and-blood-pressure-705196.html
http://www.cdc.gov/bloodpressure/facts.htm
http://www.cdc.gov/heartdisease/facts.htm
http://www.nejm.org/doi/full/10.1056/NEJMoa1511939#t=articleBackground
http://www.ncbi.nlm.nih.gov/pubmed/23126348