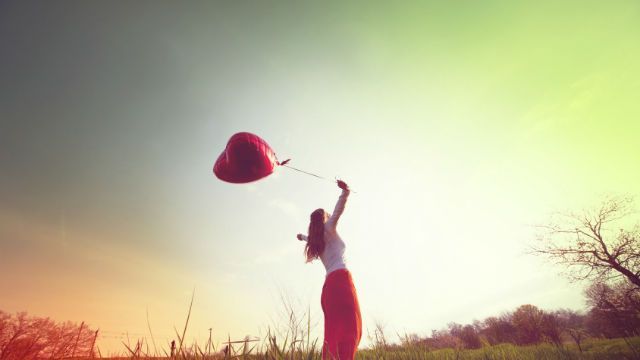 No matter how positive your attitude usually is, we all have those gray, gloomy days when we just don't feel good about ourselves and our lives. On these days, it is important to break through the cloud before it overtakes us and we spiral into a whirlwind of frustration or depression.
When facing one of these days, try looking in the mirror and telling yourself these 19 positive affirmations, designed to remind you that you are the shining star of your own life.
I am a powerhouse; I am indestructible.
My ability to conquer my challenges is limitless; my potential to succeed is infinite.
Creative energy surges through me and leads me to new and brilliant ideas.
I possess the qualities needed to be extremely successful.
I am courageous and I stand up for myself.
I radiate beauty, charm and grace.
I wake up today with strength in my heart and clarity in my mind.
I draw from my inner strength and light.
My fears of tomorrow are simply melting away.
I am a unique child of this world.
I have as much brightness to offer the world as the next person.
I trust my inner wisdom and intuition.
I believe in my ability to change the world with the work that I do.
I follow my dreams no matter what.
All my problems have a solution.
Many people look up to me and recognize my worth; I am admired.
I have been given endless talents which I begin to utilize today.
My body is healthy; my mind is brilliant; my soul is tranquil.
I am deeply fulfilled with who I am.
Sources:
http://www.prolificliving.com/100-positive-affirmations
http://www.huffingtonpost.com/dr-carmen-harra/affirmations_b_3527028.html